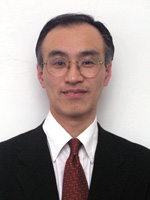 Lord Jesus grant us peace.
The "Sendai Christian Alliance", an organization comprised of local Catholic and Protestant churches, has founded the "Sendai Christian Alliance Disaster Relief Network" so that the Christian community as a whole is able to support the victims and local communities that were devastated by the massive earthquake and ensuing tsunami which struck the Pacific coast of the Tohoku region.
It is our hope that this alliance, with the cooperation of all churches within the Tohoku region, regardless of denomination or order will be able to establish a comprehensive information network to enable a more efficient relief system. Another major function of the alliance will be to collect donations both for the victims of this disaster and those churches located in coastal areas.
It is my sincere hope that by engaging in support activities that encompass not just short-term relief but are also focused on long-term recovery, the alliance will help create a global network that embraces Christian churches and organizations both within Japan and abroad, a regional network of churches within Tohoku and local networks between individual churches and their communities and in doing so will revive a spirit of true allegiance and cooperation amongst the churches of Tohoku regardless of denomination.
The Lord's March 24, 2011
Takashi Yoshida
The Sendai Christian Alliance Representative Caretaker
22nd May, 2012 Touhoku Help Report
Touhoku HELP (official name "Sendai Christian Alliance Disaster Relief Network") was established on March 18, 2011.
This organization oversees and coordinates the disaster support activities of the Sendai Christian Alliance.
Last week a gathering of those prominent within the Sendai Christian Alliance was held.
The Sendai Christian Alliance is focused on organizing major prayer meetings which are held in January and August each year.
This group is indeed focused upon prayer. At last week's meeting there was an earnest and insightful discussion regarding the content of the "Peace Prayer Meeting" to be held in August this year.
The Sendai Christian Alliance was established to promote and encourage prayer. The act of prayer is a humble act. The Bible teaches us that boastful prayers are hypocritical prayers.
For this reason, all prayers must be prayers of humility.
However, despite prayer being humble in nature it nevertheless has a huge and unexpected power.
For example when confronted with large scale tragedies such as natural disasters, we may feel powerless. However the interweaving of "Humble Prayer" at times where we feel powerless,
builds the scaffolding which we can climb onto to face head on massive disasters such as these.
We are truly grateful for the countless number of prayers offered and the support that these
prayers have provided us over the last year since these disasters in March 2011. I believe that it is through the power of these prayers that despite the temptation to fall into despair we have been able to overcome this temptation.
The report below on the activities of "Tohoku HELP" outlines what can be achieved with the support of your prayers.
This report has been prepared in as much detail as possible. While some have indicated that it could be even more detailed, based on present circumstances, it is as precise as possible.
2 key figures "200" and "55" that appear within this report are of particular significance.
Initially Touhoku HELP was heavily involved in the reconstruction of churches damaged in these disasters. The number of church reconstructions we have cooperated in is 200.
This is the significance of the number "200".Touhoku HELP, drawing upon the generous support of the entire Church network, has been able to roll out a number of humanitarian support programs. In cooperation with more than 100 groups, we have been involved in 55 support projects. This is the significance of the number "55".
Touhoku HELP's humanitarian support department will in June this year conclude its first year of fully fledged activities. With the blessings of all involved and our Lord we hope to continue these activities over the next year.
I believe this first annual report provides us all with some valuable insights into the road forward that we should take.
What in fact is this road? I believe that in general terms, it is a road forward that whatever the destination will be paved by the power of "Prayer".
I believe that in moving forward we must continue to do good, remain humble, remember at all time that all others must be respected more than ourselves, and keep in our hearts and minds the teachings of our Lord.
It is only through prayer that a light will be shined on the road forward.
With sincere thanks for all your prayers past, present and ongoing, we would like to take this opportunity to present this report.
(Report by Naoya Kawakami. May 20, 2012)
You can read the full text by scrolling the image.
Those who use smart phones can see from here.